Surrounded by charming cities situated surrounded by the wide palette of diversity and landscapes, India is a place where you will find love in the people and adventure in the place. There are so many different types of structures and amazing landscapes that would mesmerize you for sure.
For all those who love to have an adventure during their traveling times, India is a place where they will get what they are looking for. From hills covered with snow, desserts filled with sands, beaches where you can rock out and so much more, this country provides adventure at its best to the people. So, when you are planning a trip that would quench all the adrenaline thirsts that you have, there are numerous places in India where you will get the adventure that you are looking for. Here we have a list of adventure places in India where you can go for your next trip.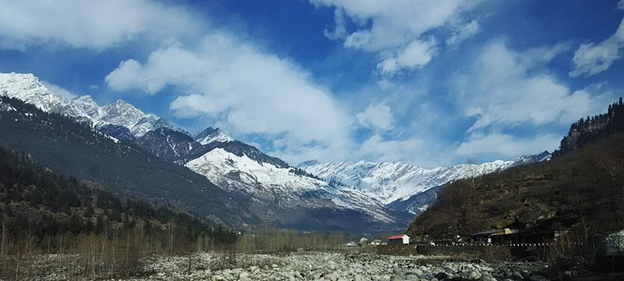 Whether you want to have a paragliding experience or you want to ski from the top mountains covered with inexhaustible snow, Manali is the place you need to go to. There are mountain peaks situated just 14 km away from the place where you can get an adventurous experience. You might have heard about the Solang Valley, right?
That is the ultimate destination where you can have an enchanting experience of adventure sports. For those who are planning their trips in the laps of snow, skiing is an experience that they would enjoy. It is one of the most common sports that people tend to go for. So, when you need to have the adventure that you wouldn't forget for a lifetime, choose the daunting hills in Manali for the best memories. The raw tracks will definitely blow your minds away.
Roopkund Trek, Uttarakhand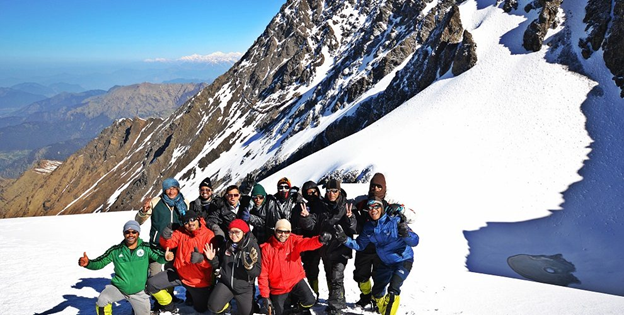 With the amazing and perfect wide trails which would make the experience of trekking safe for the beginners out there, Roopkund is a place where you can experience a blissful experience of trekking. The Chamoli District in the amazing places of Uttarakhand is here to offer a wide range of magnificent places for the adventure lovers.
The alpine surroundings which are covered with dark and dense forests make for an adventure that you would love. For those who have enthusiasm for trekking, the place is known for the best of memories for the people out there. Who can forget about the twin meadows in the Bedni Bugya and Ali Bugyal? These are some of the highest altitude meadows which are present in India. Also, this trek is known for the amazing Mystery Lake which has about 500 skeletons of Humans. Talk about scary!!
Another one of the most adventurous places present in our country would have to be Meghalaya. Talk about Khasi, Garo, and the Jayantia Hills and we will tell you that Meghalaya will definitely be able to provide you with an experience that you cannot forget for sure. The Meghalaya City is blessed for the tourists with amazing cave systems and promises to provide the visitors with an experience of trekking, skiing, and so much more. The place is particularly known for the fervid and adventurous sports which people love to take part in. You can easily trudge through some of the most stalagmite formations and layers which are made with darkness all over. Enjoy your descent into the caves and the slippery falls right now in Meghalaya and the wonderful times that you spend here will be worth remembering for the rest of your lives.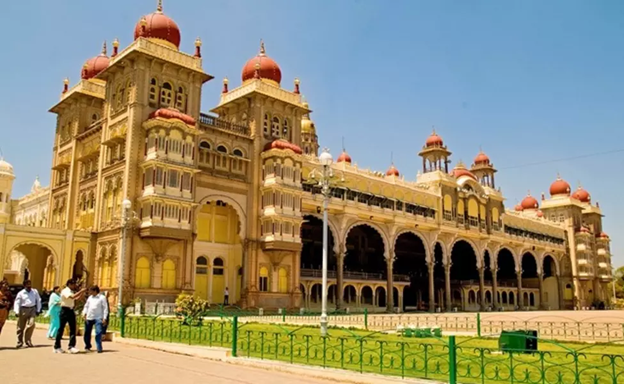 Do you love to skydive from an altitude? In that case, Mysore is the place where you will be able to find an adventure that will give you an adrenaline rush. The mother of every single adventure sports that ever existed, Skydiving is for the brave-hearts out there. If you are daring and bold with the need to have an experience of adventure sports all over the country, all you have to do is visit this amazing land of Mysore and you wouldn't want to go anywhere else for sure. Your life here in Mysore, situated a little away from the busy lives of Bangalore is going to be an adventure in itself.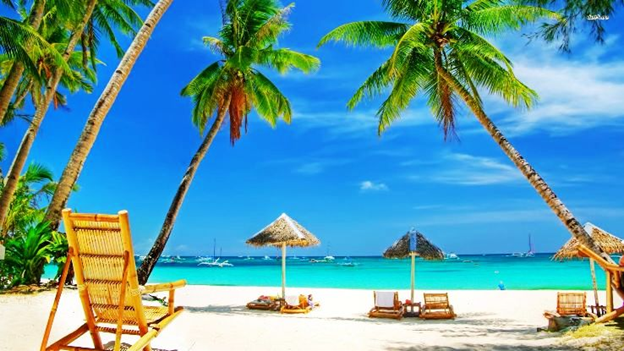 Who doesn't love to go to Goa? It is the ultimate travel destination for travelers from all over the world. The reason behind this popularity is that there are long shorelines as well as some amazing adventure sports that you would definitely enjoy. The soothing breezes and the refreshing beaches around the place will provide you with some opportunities that you would love. Talk about water sports and you will have a blast in Goa.
So, there you have it, travelers? These are some of the best adventure places in India, plan a trip right now to have your fill of adrenaline right now.